about 5 years ago I picked up a Lee Pro 1000 Progressive press for 100.00 for a co-worker
I first tried tp do some reloading back then when the ammo shortage hit, but reloading supplies also had a shortage, so I boxed it back up.
last week I pulled it out again hoping I could start reloading, since I have 10's of thousands of brass cases ranging from 9mm to 30-06
most of which are 9mm, .40, .45 and .223.
The Box contains 9mm and .223 dies with what I believe is everything I need here.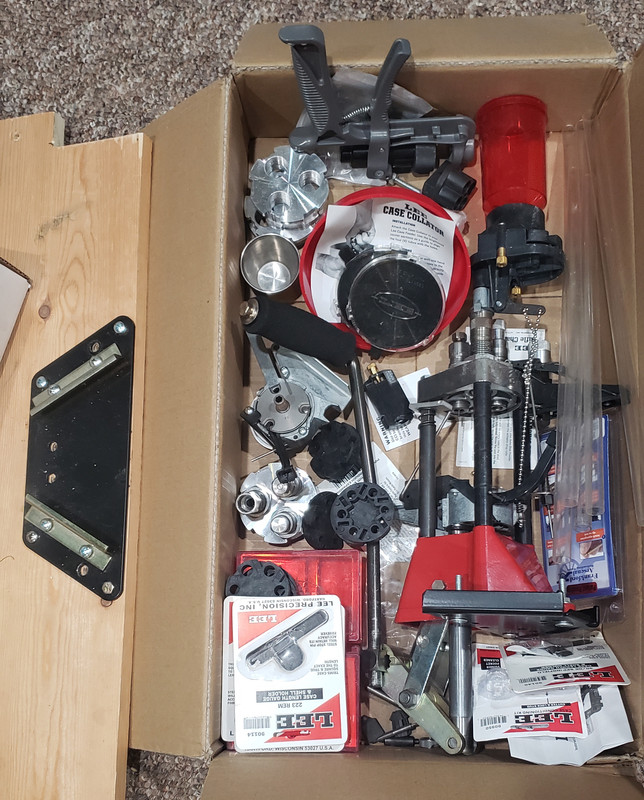 Problem is now reloading supplies are still hard to find.
what do you suggest.