When I was at the range yesterday they were hosting a Law Enforcement Trexpo. The had a couple of interesting looking Urban Assault Vehicles out front and some vendors inside. Nothing to really crow about, but there was one gent giving away orange sticks!!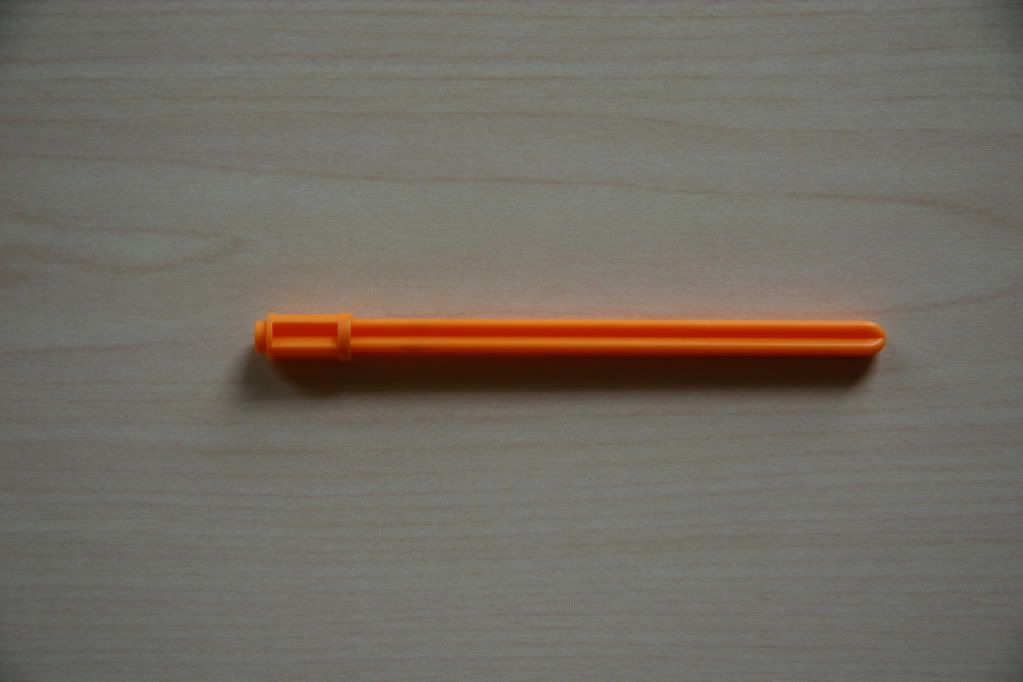 Actually, it was John Carlin the Owner/Inventor of the
Train Safe
training safety aid.
The idea is that the stick is inserted into the barrel with the large end being in the breech.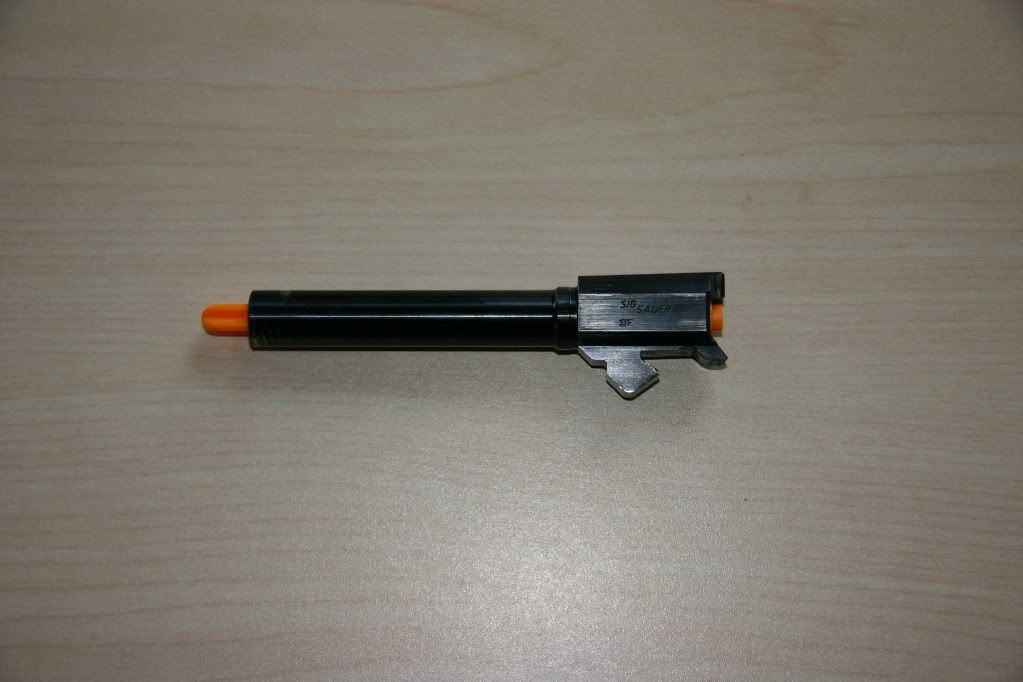 Obviously, this means the firearm has to be broken down to insert the aid. Once reassembled the pistol will look like this: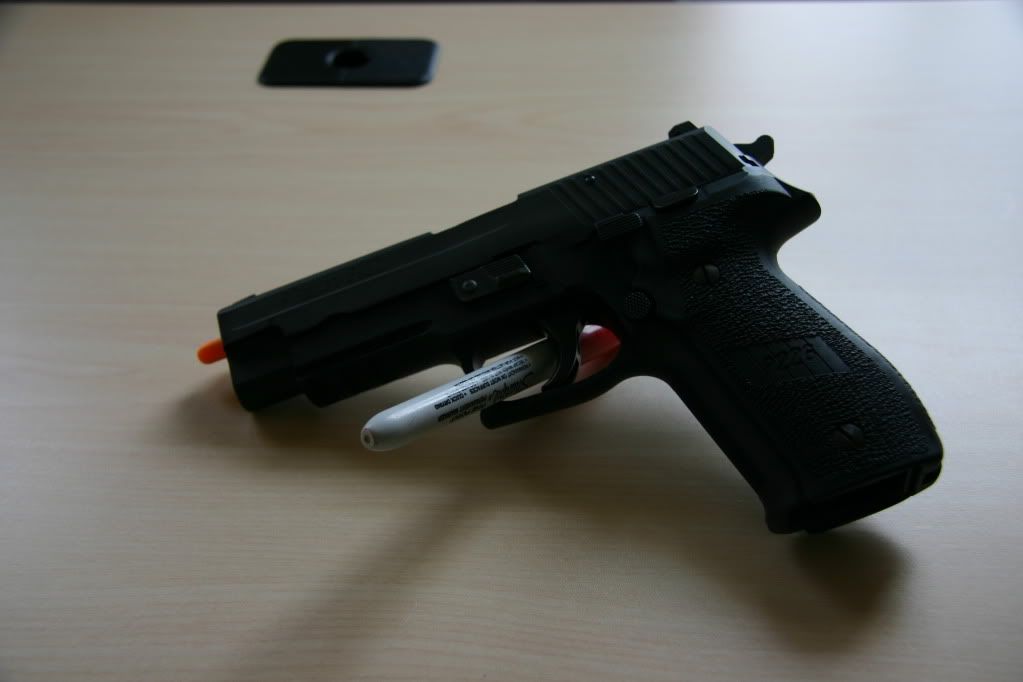 As you can see from this photo (hopefully) it is impossible to chamber a round with the stick in place;
At the same time, even with the chamber closed, there is a strong visual aid that ther gun cannot fire;
The Train Safe does allow you have a fully loaded magazine in place. So, you can safely train with your firearm, fully "loaded" for proper weight and it still fits into your holster. As a training aid, I think it's a fine product. It added no additional bulk or weight to the firearm but made it perfectly safe and obviously so. I did try to chamber a round which was a complete no-go and was a bit of a chore to recover from as the round had been pushed forward from the magazine just enough to prohibit the mag from dropping out cleanly.
However, Mr. Carlin also tried to sell this as a house hold safety device. Well, hopefully you have something else to use for defense because, unless you're well trained, breaking your sidearm down to remove the stick and reassembling before teh zombies make it up the stairs may be a bit of a challenge.