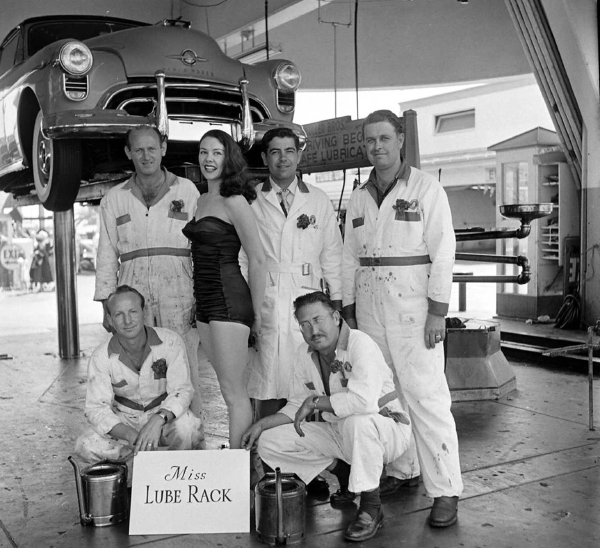 Nancy D'Alesandro was the daughter of the mayor of Baltimore and the grand daughter of the governor of Maryland who was sent to jail for political corruption.
She married poor old Mr. Pelosi and came west where she helped run Jerry Brown's first campaign for governor and then got on to the Board of Supervisors for the City and County of San Francisco.
We used to go to cocktail parties where she was schmoozing various politicos. We would go into the men's restroom to talk about the fact that she was the absolute, most astounding, quintessential world class air head we had ever seen. (Nothing has changed, she still is dumber than dirt. Totally clueless).
She and her husband, that poor bastard Pelosi, own a vineyard in the Napa Valley. I don't know the brand name of their wine but it should be Chateau Ugh.
She also was Miss Lube Rack in 1955.
Ever since arriving into the world of polly-tix – she has been lubing us all.