In this essay, I will compare two aluminum speed loaders by 5 Star Firearms and 8Shot (sold through Thunder Ranch). Both loaders are for S&W eight shot revolvers.
A standard 38 Special 158 grain LSWC cartridge is used for the size comparison.
8Shot on the top, 5 Star Firearms on the bottom
The 8Shot loader covers more of the cartridge, but allows for movement.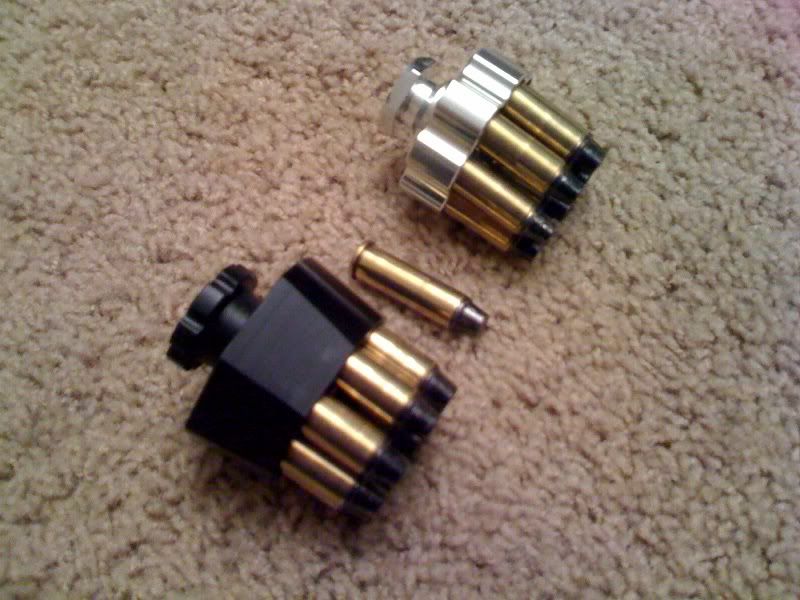 Both have index points, but the 8Shot's loader indexes on only 1/3 of its area.
The 5 Star Firearms loader is less bulky, but not painted.
5 Star's 100% index point coverage, as well as smaller diameter, makes loading easier.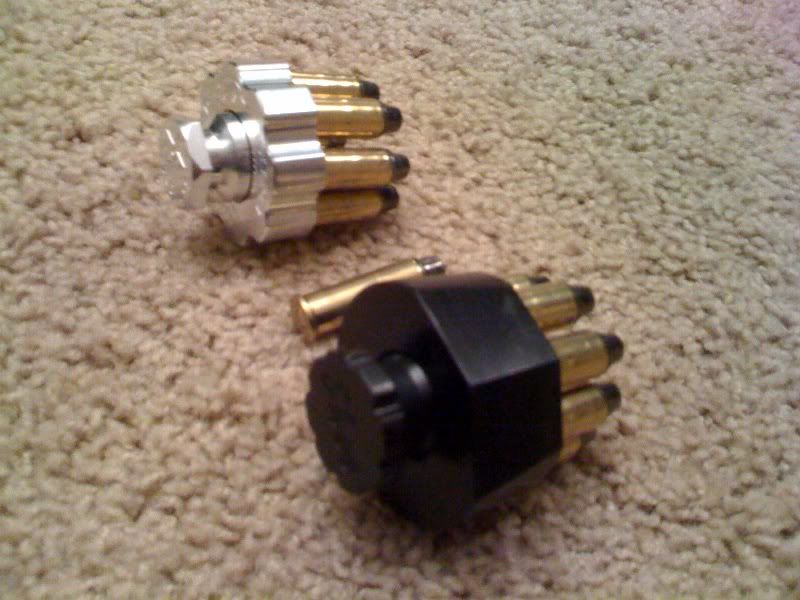 The knobs are about the same. Both turn to the left for easy loading. Cartridges are securely held by both.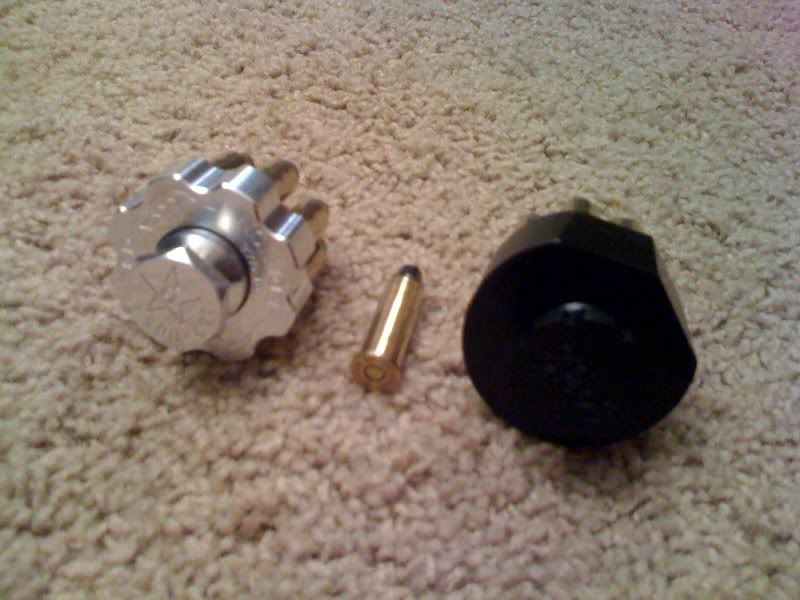 Another shot showing index points.
In all, I like both loaders. Either would be fine. However, the 8Shot loader's index points force the shooter to align the loader to the frame of the gun. Certain revolver stocks may cause problems if the area is not relieved.
I found the 5 Star Firearms loader to be easier to use. It is slightly smaller and it indexes perfectly. I would prefer that it came painted.
The 5 Star Firearms loader sells for $19.95, while the 8Shot loader sells for $65.95.
5 Star Firearms:
Speed Loaders
8Shot:
Thunder Ranch® Oregon 8Shot Speed Loader